As masters of the "Land of the Bow", Nubian warriors excelled as archers and used thumb rings to increase the force and accuracy of their shots. The design of the tongue takes inspiration from the archers ring and is meant to assist with foot entry
We are carving our DNA into our products to continuously reflect our passion and pride for the African culture. Leave a mark with every step!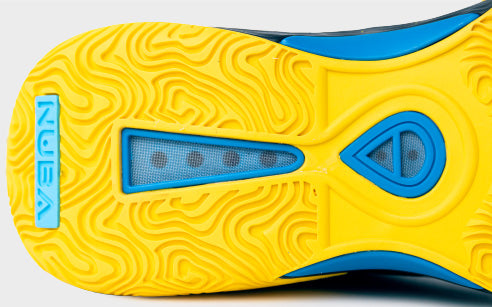 Our outsole design and engineering highlight the Ankh which is a core African symbol of life and breath. Breathability is a must for athletes looking to perform at a high level
PRODUCT DESCRIPTION:
Inspired by the highly skilled African warriors, the "Medjay" is NUBA's first multi-court basketball offering designed athletes that are ready to make their marks on the game.  Our athletes will experience 360 degrees of African infused performance with a breathable yet durable mesh upper, molded TPU heel counter to provide stability and multidirectional traction which ensures stop and go movement for the most skillful players.  Bring culture to the game and become the athlete of the future with the "Medjay".
ADD THESE TO YOUR WISHLIST